Bear River Massacre
In early January, 1863, a renegade group of Shoshoni Indians were encamped in southern Idaho along a small creek that ran through Treasureton and into the Bear River. Colonel Connor and a group of California volunteers attacked the indians and slaughtered all but a few of the indians. Those that escaped were cared for and nursed by Mormons living in the area. Jane Sant makes reference to this battle. Markers commemorating this massacre have been erected where US Route 91 crosses the Bear River, about 5 miles northwest of Preston, Idaho. Following is a picture of the Idaho State Historical Marker. Pictures of the Daughters of the Utah Pioneers memorial to Pioneer Women and to the Battle of Bear River are also available.
---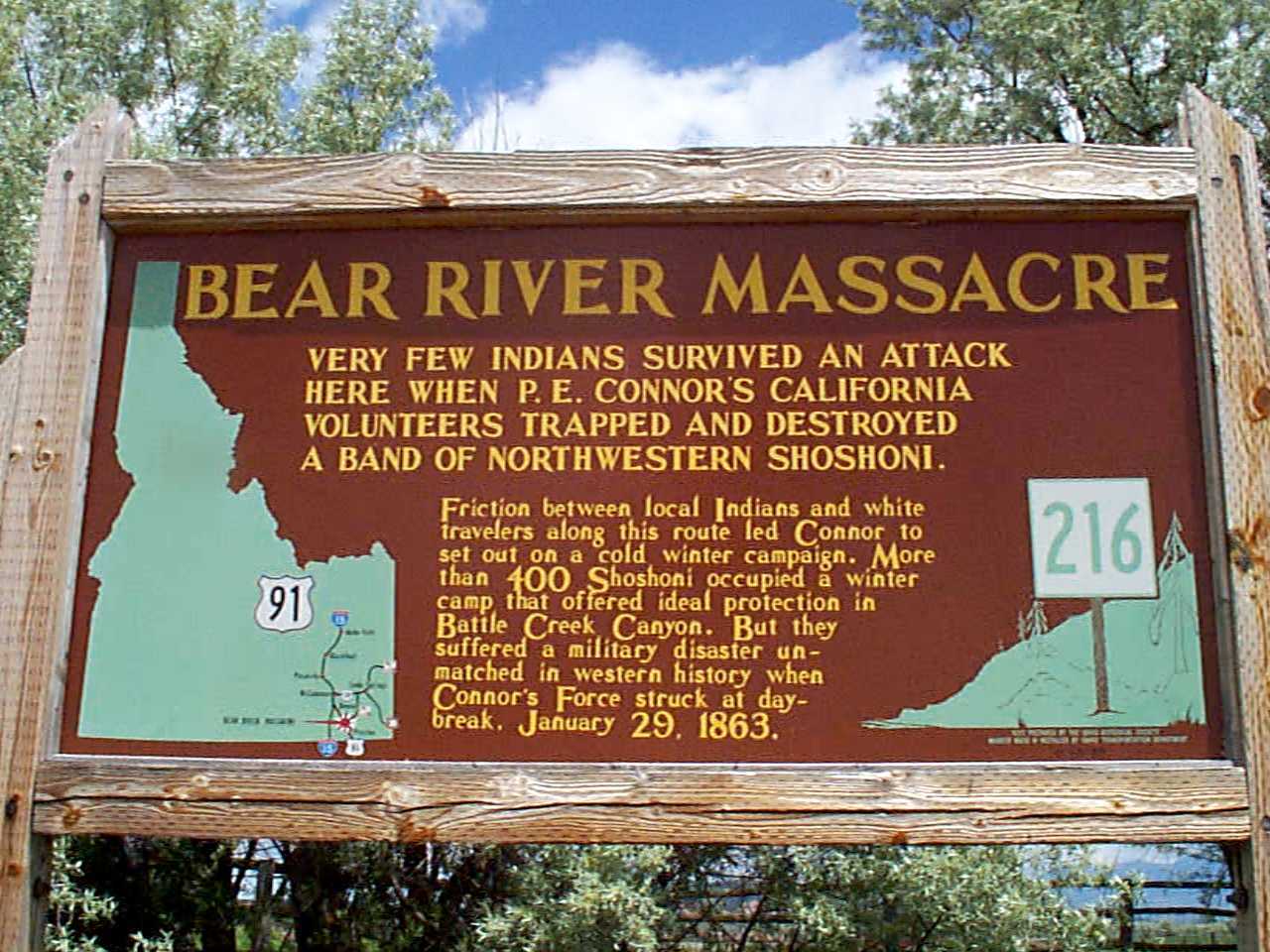 ---
The text of the marker is as follows:
Bear River Massacre
Very few indians survived an attack here when P.E. Connor's California Volunteers trapped and destroyed a band of northwestern Shoshoni.
Friction between local indians and white travelers along this route led Connor to set out on a cold winter campaign. More than 400 Shoshoni occupied a winter camp that offered ideal protection in Battle Creek Canyon. But they suffered a military disaster unmatched in western history when Connor's force struck at daybreak. January 29, 1863.
---

Becky S. Porter, 2493 S. Hulls Crossing, Preston, Idaho 83263

E-Mail: Roland K. Smith