Daughters of the Utah Pioneers Monument From the Back
The view of the Daughters of the Utah Pioneers Monument at the Union Pioneer Cemetery from the back shows the placement of the monument (left side of the picture) and the display of the original headstones from the cemetery. The granite monument in the foreground has no plaque, so I don't know what this monument was erected for.
Many of the original headstones were damaged or broken. During the restoration of the of the cemetery, these headstones were pieced together and preserved in a display. The original locations of these graves were later marked with modern, in-ground headstones.
See History of Union Fort Cemetery for the details on the history of the Cemetery.
---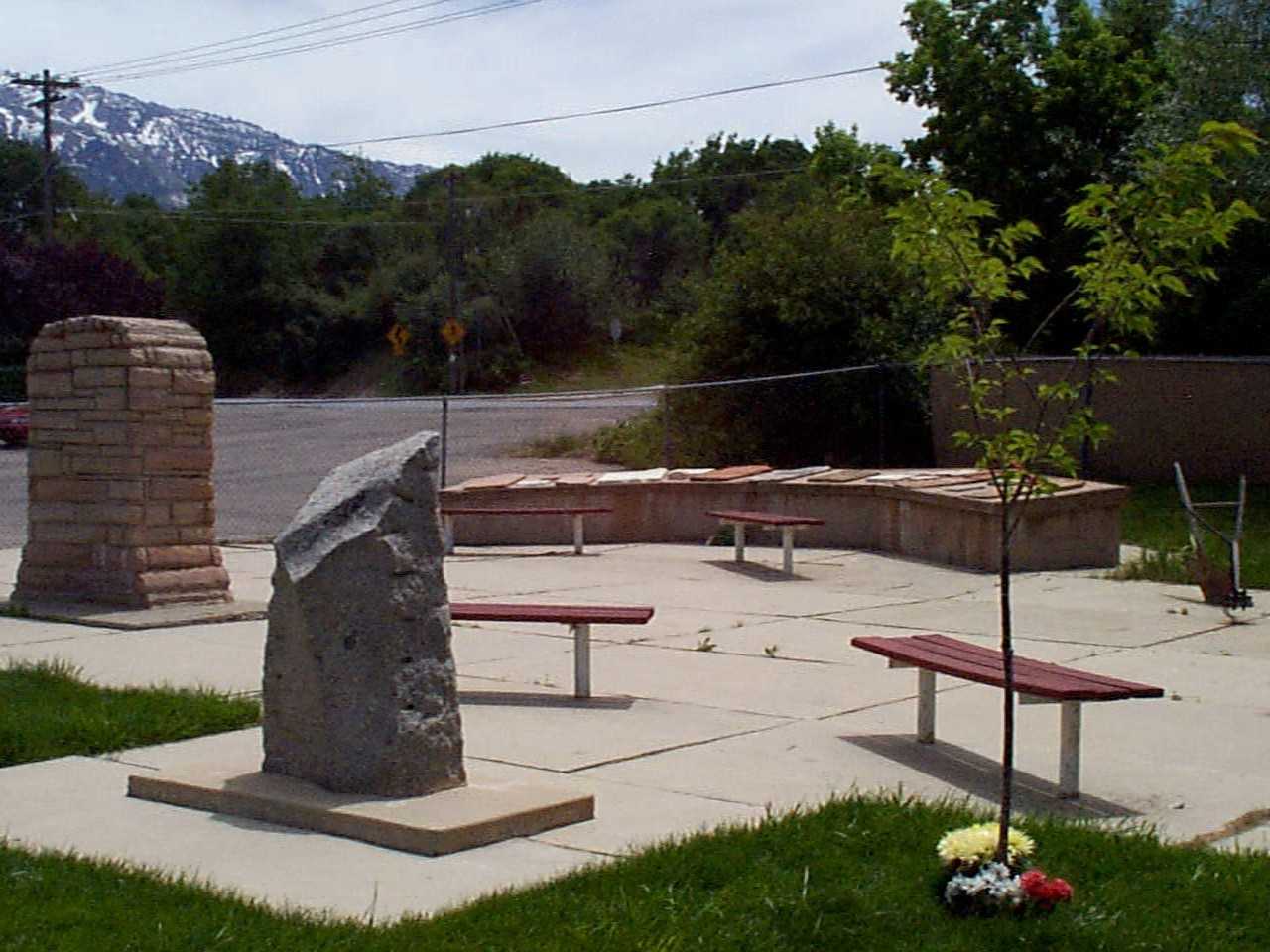 ---
Genealogy Collection provided by:
Becky S. Porter, 2493 S. Hulls Crossing, Preston, Idaho 83263

E-Mail: Roland K. Smith