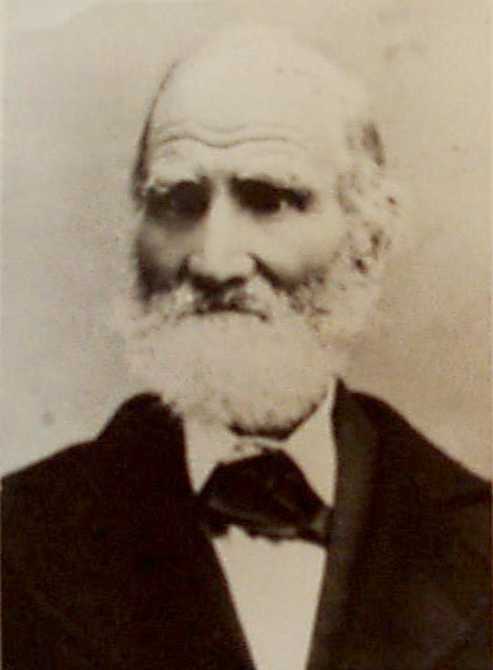 Collection Editor: Becky S. Porter
WWW Editor: Roland K. Smith
Version date: September 21, 2003
The Collection:
The best place to start is with the Chronology
of William P Smith's life.
This entire collection, including the Gedcom file,
is available on a CD-Rom. Send an E-Mail to Roland Smith requesting information on how to order the CD-Rom.
The GEDCOM from which the genealogical information in this collection was created can be saved to your hard drive if desired.
---
I first met Becky Porter in the fall of 1996. I spent a lovely Sunday afternoon in her home near Preston, Idaho, while she showed me literally hundreds of pictures and documents relating to William P Smith. I met my great-great-great-grandfather for the first time that afternoon. I had heard that my family came from Smithfield, Utah, and had crossed the plains with the Utah pioneers but beyond that I had known nothing. As this project has progressed, I have come to truly love William P Smith.
Becky had condensed some of this information into a loose-leaf binder of about 150 pages. Her dream was that all of William P Smith's descendants could read his story and also know this great patriarch. The cost of printing the book was prohibitive and she was concerned that her dream would never be accomplished. I knew a little about computers and told Becky that if she'd give me a copy of the notebook, I'd publish the genealogical and historical information on the Internet's World Wide Web. We could then begin finding his descendants and telling them where to find this information.
Additional historical and biographical information will be added as I get it cross-referenced and added to the collection.
A note of importance: The genealogical information goes down to William P Smith's grandchildren and spouses, where known. This limitation was imposed to respect the privacy of the living descendants. As I become more proficient in WWW technology, we may be able include much additional genealogical information while limiting access about living persons to registered family members.
We want additional information! If you have pictures, recollections, comments, or references to other web sites of interest, please e-mail me!
Roland K. Smith
---
Genealogy Collection provided by:
Becky S. Porter, 2493 S. Hulls Crossing, Preston, Idaho 83263

E-Mail: Roland K. Smith